Why Do Dental Patients
Choose Angus Dentistry?
Our mission at Angus Dentistry is to deliver to our patients the highest quality of dentistry in the same manner that we would want to be given to ourselves and our loved ones. Our dentists love serving Midlothian and Richmond.
We not only have the expertise in all fields of dentistry, but we also take great pride in the compassionate care we give, the time, and education we provide to our patients based on their specific needs.
We often see patients for their entire lives, sometimes over three generations. We are so grateful to create long-lasting relationships with you and your family. We want to help you obtain or maintain the smile you're dreaming of.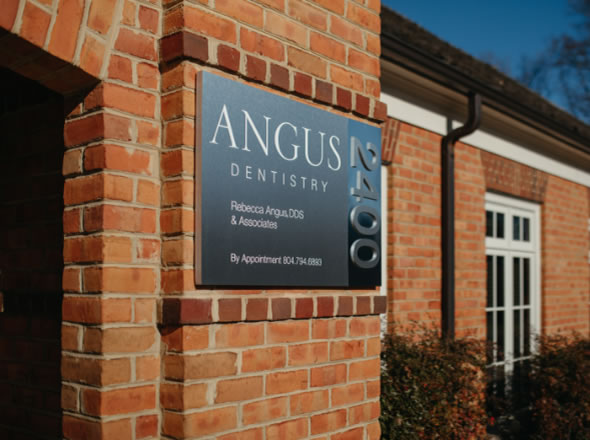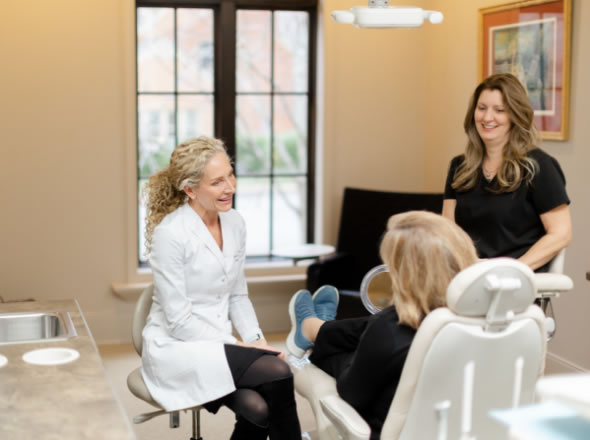 Your First Visit: What
Can You Expect?
The most important part of dental treatment is preventing disease before it starts. At your initial appointment, we will take a complete medical and dental history, check your blood pressure, and conduct a thorough exam of your mouth to detect any evidence of decay or gum disease. A TMJ (jaw joint) exam and bite analysis will also be done.
In addition, a complete oral cancer screening will be performed on all tissues in and around your mouth. Necessary films will be taken so that we can detect any abnormalities or areas of decay not visible to the naked eye. Facial and oral photos may be taken for identification and treatment purposes. Any further appointments that are required for additional dental treatment and your financial options will be explained before you leave our office.
We welcome you to our practice and look forward to meeting you at your first appointment!
Request an Appointment
We are accepting new patients! We are happy to serve you on your wellness journey. Remember: You can't have a healthy mouth, without a healthy mind, body, and spirit.
Please fill out the form at this link:
Patient Bill of Rights
We Believe You Have the Right:
To Confidentiality
To Know What Treatment Costs
To Know What the Dentist Recommends
To Know All of Your Options for Treatment and Financing
To Informed Consent for Treatment
To Prompt Attention to Your Needs
Policies & Mission
Our mission is to deliver to our patients the highest quality of dentistry in the same manner that we would want to be given to ourselves and our loved ones.
Your scheduled appointment time has been reserved specifically for you. We request 48-hours notice if you need to cancel your appointment. We are aware that unforeseen events sometimes require missing an appointment. You may be charged a cancellation fee if you miss an appointment.
Financial & Insurance
Your treatment plan will include a breakdown of all applicable fees, and we will conduct personal financial consultations with each patient. Financial arrangements are made individually. Charges are payable at the time of treatment. For your convenience, we accept MasterCard, Visa, Discover and American Express.
Additionally, we will submit all insurance claims for you. We will fully attempt to help you receive full insurance benefits; however, you are personally responsible for your account, and we encourage you to contact us if your policy has not paid within 30 days. Angus Dentistry participates with Delta Dental PPO Plus Premier and Cigna Dental DPPO.

Special financing options are available.
Payment Processing
To make a payment to your account, click the button below. You will be redirected to our secure payment processing page. Thank you for visiting Angus Dentistry.